Day 2 :
Keynote Forum
OPEC Systems, Australia
Time : 09:30-10:15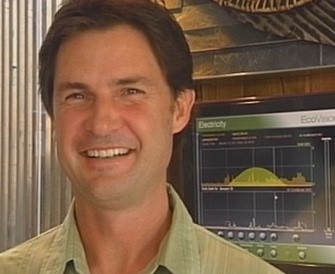 Biography:
David Burns is an analytical chemist with a B.Sc from Newcastle University and former co-founding owner of LabMark Laboratories in 1997. David now applies his chemistry skills in the review of data quality reviews for consultants & accredited site auditors, undertakes laboratory bench-scale remediation trials (ISCO, ISCR, customized methodologies) and has a passion for applying the principles of green chemistry & industrial ecology to seek commercial advantages in collaborative projects. David lives in Manly and loves visiting Tasmania with family.
Abstract:
Statement of the Problem: Fluorochemicals containing fully or partially fluorinated carbon chains, including a specific category known as PFAS, have emerged as potential contaminants of concern in ground, surface and landfill leachate waters. Separation/ extraction of PFAS, including the PFOS, PFHxS, PFOA, and FTS's have proven difficult.
The Purpose of this presentation is to provide an account of how Green Chemistry was used to develop a laboratory & field trial conceptual engineering design to gain commercial advantage.
Methodology & Theoretical Orientation: Application of aqueous film-forming foam (AFFF) is used to extinguish high temperature hydrocarbon fires and was hypothesized that removal from contaminated waters could also be accomplished by foaming. The principles of Green Chemistry were used to identify potential treatment candidates possessing a favourable position on a technology comparison cost curve and evaluation against traditional treatments. Rapid foam fractionation was developed including a hyper-concentration step. The methodology was confirmed by laboratory bench-scale testing, treatability trials & is pending a full-scale 3yr field trial in Australia.
Findings: Foam fractionation was found to remove 99% of priority PFAS compounds across concentrations ranges 0.5ug/l - 20mg/l. Separation & removal time occurred within 5-45minutes, dependent upon starting concentrations.
Experiments found that longer chain (≥C6) PFAS were highly amenable to separation.
Conclusion & Significance: Foam Fractionation represents a simple, efficient and elegant method to remove bulk PFAS from contaminated water, located forward of other specialised polishing techniques capable of obtaining a combined cleanup target PFOS + PFHxS in drinking water or 99% ecological trigger value of 0.07ug/l & 0.00023ug/l respectively. Foam fractionation offers significant cost savings in a multi-stage water treatment plant.
Keynote Forum
Washington College, USA
Time : 10:15-11:15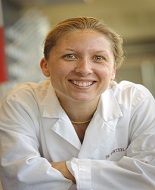 Biography:
Anne Marteel-Parrish has pursued her Master's degree in Materials Science from the Ecole Polytechnique de Lille in France and PhD in Chemistry with concentration in Materials Science from the University of Toledo, Ohio. She has achieved Full Professorship at Washington College and is the current Co-Chair of the Chemistry Department at Washington College. She was invested as the Inaugural Holder of the Frank J Creegan Chair in Green Chemistry. She is the recipient of several national awards such as the American chemical society-Committee on environmental improvement (ACS-CEI) award for incorporating sustainability into chemistry education; Centennial award for excellence in undergraduate teaching from iota sigma pi; the national honor society for women in chemistry. Most recently, she is the Recipient of the University of Toledo College of Natural Sciences and Mathematics outstanding alumna.
Abstract:
Washington College founded in 1782 under the patronage of George Washington and the first college chartered in the new nation is a little gem on the eastern shore of Maryland. The proximity to the Chester River, the on-campus sustainability initiatives and the importance of volunteering on a personal, local and global level guide Anne Marteel-Parrish in her pursuit to incorporate green chemistry in the chemistry curriculum but also in the lives of students and in the local community. In this presentation, Anne will share how first-year undergraduate students can benefit from being exposed to green chemistry in traditional courses such as general chemistry but also how seniors can expand their horizon by participating in a senior capstone experience project based on the interdisciplinary nature of green chemistry. Anne's mission is to infuse green chemistry in the overall learning experience, whether students need to take a seminar course for their chemistry major or if they want to be more challenged by enrolling in in-depth courses such as the fundamentals of materials science or greener and sustainable chemistry. The introduction to sustainability ethics, the discussion of contemporary moral issues dealing with sustainability and the discovery of the synergistic relationship between art and green chemistry which led to a newly designed course on art in the anthropocene the greener art through greener chemistry serve as stimuli to prepare the next generation of scientists to the 21st century global challenges. Additionally, this presentation will present how green chemistry and green engineering outreach activities conducted in partnership with local schools at various grade levels can drive the force to mentor and inspire students from minorities and lower socio-economic backgrounds. Future plan and aspirations will conclude this presentation.